Do you hope to one day become a Loran Scholar? 
Every year, the Loran Scholarship committee selects up to 36 promising young Canadians from over 5,000 applicants! This award is based on evidence of courage, compassion, integrity, and a high level of personal autonomy. Most importantly, Loran Scholars receive opportunities to develop, explore, and share their talents throughout their undergraduate study (over four years). Currently, there are 134 scholars across the country, and the 2020 Loran Scholarship winners are impressive!
About the Loran Scholarship:
The foundation of the Loran Scholarship rests on leadership, service, and character. Furthermore, the focus is placed on a student's efforts and initiatives outside the classroom—in the community. 
Scholarship Value
Winners receive $100,000 over four years of undergraduate study. This includes:
$10,000 annual spend 

Matching tuition waiver 

Summer internships 

Mentorship 

Extensive networking 

Orientation & Graduation
Application Deadline
Applications are open for the 2021 Loran Award and the process takes place in September/October. Basically, you fill out the online application form to get started. 
Sponsored Applications Deadline: October 15, 2020, before 8:00 PM Eastern Time.
Direct Pool Applications Deadline: October 22, 2020, before 8:00 PM Eastern Time.
Additionally, for more information on the two types of applications, read Loran Scholarships: How To Become a Loran Scholar. 
So, here's a glimpse of the 2020 Loran Scholarship Winners: 
Alex Parsan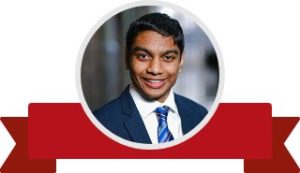 "Alex is vice-president of the student council, a multi-instrumentalist in the school concert band, and the founder of the mock trial team. He plays a key role in organizing a yearly inter-school community STEAM event. Outside of school, he's an active member of his local karate dojo and works as a freelance marketing assistant."
Anson Yu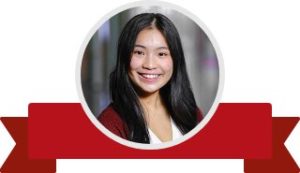 "Anson leads the national youth team for a charity organization that empowers youth to empower children with disabilities through creative therapy programs, fundraising events, and workshops. She helped establish the first beehive at her school and advocates for environmental causes through videography and photojournalism. Anson works as a graphic designer and a debate coach for underprivileged elementary students."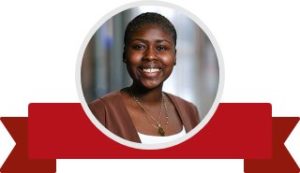 "Awa founded and leads The Woke Folk, a non-profit that funds the education of girls living in developing countries. She is president of the Black Student Union at her school, runs the podcast network, and served on the social justice committee. Awa was highly involved with the RCMP Youth Committee. She enjoys writing journalistic and creative pieces for various publications."
Read our full interview with Awa Hanane Diagne.
Cole Stainer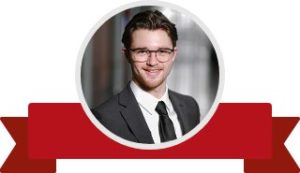 "Captain of his high school's hockey and basketball teams, Cole coaches youth sports programs. He enjoys organizing school activities as student council co-president, and diving into the world of Harry Potter. Cole hopes to combine his business acumen and passion for engineering to create a better world."
Dhanishta Ambwani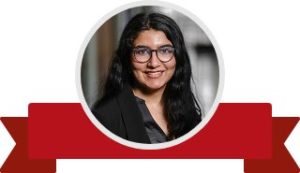 "Dhanishta founded and leads the Youth for Youth Art Collective in her community. The collective's mission is to create and empower a community of youth artists. She leads her school's Model UN club and initiatives to provide free menstrual products and meals to those in need. Dhanishta volunteers actively at the hospital and was a student intern at NB Power."
Katarzyna Farrell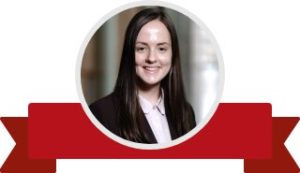 "Katarzyna is a Team Lead with the VolunTEEN program at her local hospital and helped establish a Me to We club at her school. She has organized events for non-profits and is a member of the student council. Katarzyna actively participates in the equestrian community both as a participant and as a mentor. She also works as a cashier."
Kylie Flynn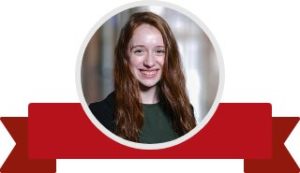 "Kylie is a competitive swim coach who has served as captain of her swim team and participated in Saskatchewan's 2017 Canada Games. She is a student council co-president, participates in school bands, and is completing her bilingual certificate. Kylie's volunteer work with cognitively challenged youth in her community inspired her to implement a similar program in her school."
Kinsley Jura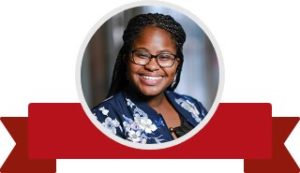 "Kinsley is co-president of her school's Interact Club. She is a Child and Family Support volunteer at a pediatric palliative care center. She teaches piano to children in her community. Kinsley has a leadership role within her school's mentorship and mental health club. As an advocate for cultural awareness, she leads and organizes Black History Month activities within her school."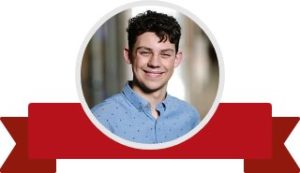 "Kaiden co-founded and leads a GSA in his school. He is the drama club's stage manager, editor of the yearbook, executive of the student council, and student representative of the school council. Kaiden is the youth representative for an events committee at his local theatre to help offer artistic opportunities for youth. He also works at a movie theatre."
Read our full interview with Kaiden Thompson.
So, after reading about the 2020 Loran Scholarship winners, are you looking for more information on becoming the next Loran Scholar? Then check out Loran Scholarships: Tips to Win next!