Do you support change, nurture progress, and contribute to make the world a better place? Also, are you in your final year of high school or CEGEP? Moreover, do you have a minimum grade average of 75%? If this sounds like you, then you may be eligible for TD Scholarships for Community Leadership. Not sure whether this opportunity is a good fit? Then we are going to showcase a few of the TD Scholarship winners below! 
TD Scholarships Quick Overview:
20 TD Scholarships available

Each scholarship has a value of up to $70,000

Up to $10,000 for tuition, per year (up to four years)

$7,500 per year for living expenses (up to four years)

Additional Benefits:

Offers of paid summer employment

Mentorship opportunities

Networking opportunities

Annual gatherings

Eligibility Requirements: 

In the final year of high school (outside Quebec) or CEGEP (in Quebec)

A minimum grade average of 75% in the most recently completed school year

Demonstrates

community leadership
What is "Community Leadership"?
Do your actions leave a positive mark on your community? Furthermore, do you demonstrate outstanding dedication and commitment towards making the community a better place by trying to solve a community problem? That's what TD Scholarships want to know! 
Basically, TD Scholarships offer financial aid to students who support change, nurture progress, and work towards an inclusive and sustainable tomorrow. Additionally, this opportunity is unique to Canada. 
Check Out These TD Scholarship Winners:
Fatima Ahmed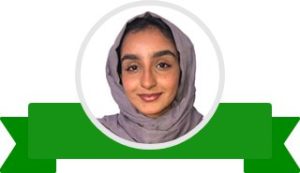 Monarch Park Collegiate Institute
Toronto, ON
"Believing that social change comes from inside the community, Fatima targeted the youth violence she saw in her neighbourhood. She helped create Our Voices Out Loud to offer youth-led anti-bullying and anti-discrimination education and professional development. After program funding was cut, Fatima partnered with Pathways to Education to form Girls Unlimited, developing peer training and resources to tackle mental health, body image and cultural pressures faced by racialized females. She was also a member of the Regent Park Health Centre Youth Advisory Committee."
Shelby Dunfield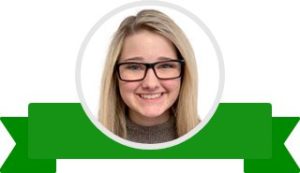 Sussex Regional High School
Penobsquis, NB
"As President of her school Interact Club, Shelby introduced The Backpack Program at the Sussex Elementary School. By securing school and community sponsors, they provided a dozen children with two daily meals and snacks over the weekend when they are not at school. While Shelby worked to expand this food security program to other schools, she volunteered on the yearbook committee and focused on ensuring that all students were included in photos and memories captured in the publication. Shelby was also involved in Students' Council and fundraising for the Canadian Cancer Society."
Chinemerem Chigbo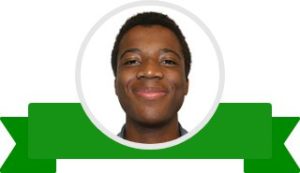 Miles Macdonell Collegiate Institute
Winnipeg, MB
"Chinemerem decided to create a boys' mental health group in his school after a close friend committed suicide. The Heads-up Guys club provided his fellow "bros" with a place they could break the stigma of what it means to be "manly," share their feelings and encourage boys to be themselves. He later promoted the concept at other local schools. Chinemerem was also Student Council President, volunteered with Youth in Philanthropy, served as a legislative page and was a catechism teacher, preparing weekly lesson plans and activities to help youth overcome their academic struggles."
Jia Liu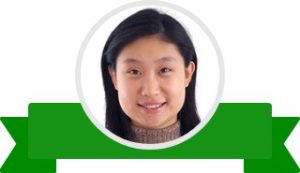 Dawson College
Montreal, QC
"As a frequent volunteer with the elderly, Jia was impressed by studies that showed how artistic activities have a positive impact on senior citizens' mental and physical health. Working with Dr. Olivier Beauchet of McGill University, Jia founded the Dawson Art and Longevity Group to hold museum tours for isolated seniors, including first generation Chinese immigrants without the language skills to access the arts. These visits have enriched the quality of life for elderly Chinese and Francophone participants, while providing invaluable data for research into geriatric medicine."
Nicholas Rampertab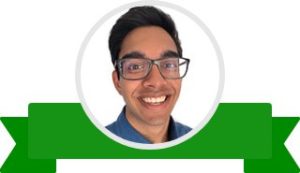 Holy Trinity Catholic Secondary School
Oakville, ON
"When Nicholas' VEX Robotics Competition team won the World Championship Tournament, he chose to share his passion with other youth and became lead robotics teacher at a library program for children. After helping to launch a FIRST Robotics program for patients at Holland Bloorview Kids Rehabilitation Hospital, Nicholas applied this experience to launch the Best Buddies Robotics program at school. He helped marginalized students, including those with developmental disabilities, discover opportunities in STEM. Nicholas was a member of his school social justice club and the concert and jazz band."
Merah Gasmo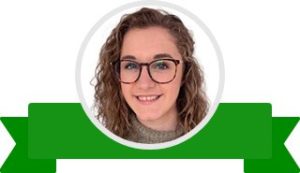 Campbell Collegiate
Regina, SK
"As a leader of Local Initiative, an annual school fundraiser for community needs in Regina, Merah championed efforts to support the economically challenged North Central district. Through pancake breakfasts, movie afternoons and 'pet puppies' events, the campaign collected money, clothing and much needed school and hygiene supplies for social service agencies. As the head of her school Reconciliation Committee, Merah organized Celebration Week to raise awareness of Indigenous social justice issues and fundraised to help expand school facilities on Muscowpetung Reserve in southern Saskatchewan."
Jessie Lawrence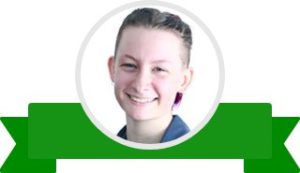 Corner Brook Regional High School
Pasadena, NL
"As a young member of the 2SLGBTQ+ community, Jessie lacked mentors or 'persons in her corner' in Western Newfoundland. At age 14, Jessie created Camp Ohana, a four-day summer camp and queer space for youth by youth. Overcoming many hurdles – including permits, grant applications and skeptical adults – Jessie successfully hosted these inclusive experiences for more than 50 youth and 30 volunteers, helping participants find meaningful support and make lasting friendships. Jessie was also active as vice-president of Franco-Jeunes and led an all-girls competitive snowboarding group."
So, do you think you'll be one of the next TD Scholarship winners? Then check out TD Scholarships for Community Leadership Overview next.