Firstly, Rhodes Scholars are selected from constituencies around the world to study at the University of Oxford. Basically, the goal of the scholarships is to bring together and develop outstanding young people who have the courage to take positive action and improve the way things are. 
Quick Overview
Scholarships available
: 
11 per year in Canada
Costs Covered by the Scholarship: 
Oxford University (and College) fees.

An annual stipend for living expenses. 

A Tier 4 study visa and the associated International Health Surcharge (IHS). 

Two economy class flights. (One for the beginning and one at the end of your studies in Oxford.)

A settling in allowance. 

Visa renewal and further application for IHS if the Scholar wishes to transition to a second course of study at Oxford. 
Opening Date
: 
June 1, 2020
Closing Date
: 
September 25, 2020
Rhodes Scholars
Rhodes Scholars stand for positive change in the world and are chosen based on: 
Intellect

Character

Leadership

Commitment to Service
Here's a glimpse at some of the Canadian Rhodes Scholarship 2019/20 Winners! 
Manpreet Deol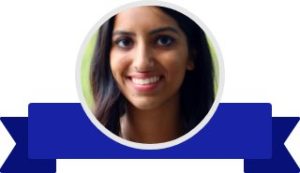 "Manpreet Deol is a recipient of the Schulich Leaders scholarship and is in her final year of mechanical and biomedical engineering. Inspired by her younger brother, Deol has a passion for innovation and how it can help individuals with learning disabilities. From a young age, she has been fascinated with the role that language and technology play in enabling humans to communicate. To that end, Deol intends to pursue a Master of Science in applied linguistics and a Master of Science in computer science.
Deol also has a strong sense of community and has mentored other students through the Women in Science and Engineering Club, the Special Olympics, and Best Buddies. Giving back is another passion of hers and one she hopes to continue to pursue with the help of her Rhodes Scholarship." – UCalgary 
Rory Hills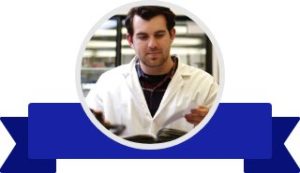 "In university, he [Hills] worked on a project that aimed to curb some of the harms of the opioid crisis. He volunteered to test the composition of street drugs to protect users from potential dangers, including accidental overdose. The teams would set up analytical chemistry testing stations where drug users could find out within about 20 minutes what their drugs contained. He said in a four-hour shift as many as 15 people would use their services. Mr. Hills plans to study biochemistry at Oxford." – Globe and Mail
Isabelle Roach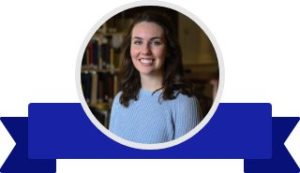 "Ms. Roach pursued an honours degree in biology and was drawn to work in neuroscience. Growing up as an athlete, she had seen friends suffer concussions that ended their sporting careers early. She was able to work in a lab at Dalhousie looking into the effects of repeated concussions. She plans to take a one-year master's in neuroscience at Oxford, followed by another in global health and epidemiology. Eventually, she'd like to return to Canada to study medicine." – Globe and Mail
Emily Boucher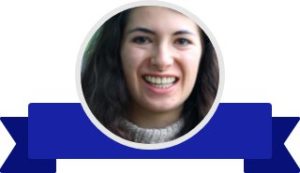 "Emily Boucher is in the first year of a three-year MD program at the CSM. She completed her Bachelor of Health Sciences (Hon.) in June. She has sought to combine her love of research with hands-on experience and, as a result, has worked with two distinguished researchers in the CSM and the Faculty of Veterinary Medicine.
Through her practical research and volunteer experience, Boucher has come to want to serve and address gaps in research, medical education, and policy for an often-marginalized group — older adults. As a result, Boucher plans to pursue a DPhil in Population Health at Oxford and complete her MD program when she returns to Canada." – UCalgary
Nina Acharya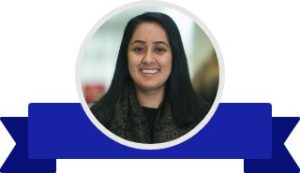 "She [Acharya] went to Cornell University in upstate New York, where she studied human biology, health and society, and was named among their top graduating students. At Cornell, she took an interest in nutrition and public health. She studied vitamin D consumption in Northern Canada, where the lack of sunlight and the high cost of some foods, along with changes in diet, have contributed to lower levels of vitamin D in some parts of the population.
Ms. Acharya said she plans to study population health at Oxford. She intends to go into pediatrics once she returns to medical school after two years in England. She hopes to eventually do research and clinical work as well as contribute to policy." – Globe and Mail
Sai Shanthanand Rajagopal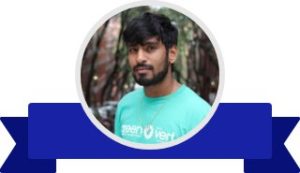 "At Harvard, he [Rajagopal] developed an interest in biomedical product design and gender studies. He's now working on a new design for a prosthetic penis. Having worked with trans people in India, he heard about costly and unreliable implants. He also heard about how important it was in Indian society for some trans people to be able to empty their bladders standing. Mr. Rajagopal plans to study the history of medicine, science and technology at Oxford." – Globe and Mail 
Patrick Hickey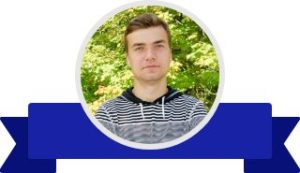 "At Western, he [Hickey] started in the Bachelor in Management and Organizational Studies (BMOS) program … Once at Ivey Business School, he pursued a business education 'as an interdisciplinary tool to use to better understand and empower individuals and communities to make positive change,' he said. 
With an interest in economic resilience and the fishing industry, the St. John's, N.L., native plans to pursue a career that embraces culture and uses business to generate returns for the economy, for people, and for the environment. After Oxford, he plans to return to Newfoundland to help redefine the province's economy for the future." – Western University 
So, you're looking for more information on Rhodes Scholars? Then read The Rhodes Scholarship Tips to Win!