Join a Ted Rogers Community Partner, and the next winner could be you! 
Scholarship Value: $2,500
Application Deadline: TBD
Who Can Apply: Students entering full-time bachelors, diploma, or trades program at a Canadian university, college or trades school, that are also active with any of Rogers' community programs
Where To Apply: More information to come for the 2020 application.
Launched in 2017, the Ted Rogers Scholarship Fund aims to ensure the success of young Canadians by helping young leaders across the country develop their volunteer and educational skills. 
Here are just some of the scholarship's recent winners:
Demetri Panagiotopou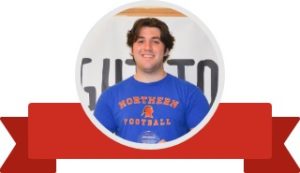 Demetri is a Youth Leader through the Recreation & Healthy Active Living Leadership Course offered at Northern Secondary school. He demonstrated a high standard of leadership through running games for youth at Eglinton Public School, where he facilitated a Play Play for first and second graders. Plus, he participated in Northern Secondary's football, rugby, DECA and WellNSS club. The $2,500 scholarship will hopefully give him a financial boost to attend Western University for Business. 
Sarah Shkilar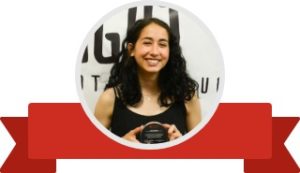 Sarah is a Youth Leader from Newtonbrook Secondary School that leads lessons and games for grade five and six students at Pleasant Public School. She supported Youth To Youth's Symposium by carrying out three rounds of activities with up to 30 students at a time. She demonstrates leadership as the captain of her school's cross country team while working at a Girls Club program at her local community center.
Sabrina Dignazio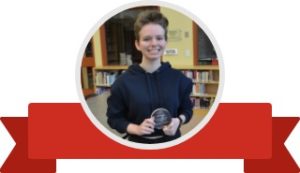 Sabrina Dignazio from Manitoba, was nominated by Indspire for her unwavering passion to fight climate change, and promote sustainability and encourage eco-friendly technology. She believes that climate change is of:
"utmost importance to [her] as an Indigenous woman due to the fact that the northern Indigenous communities will be the first to experience the consequences. A vital change that must occur is within industries as factories are a significant source of pollution. Since [she is] going into engineering, [she] will have the ability to play a role in the necessary changes."
Ramnik Lalli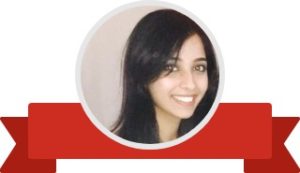 Ramnik chooses to commit her time with Toronto Community Housing and Jays Care as a senior camp program leader at Rookie League. Ramnik worked towards a higher position where she could plan and organize all the fun activities and trips the kids went on. She is highly motivated to help children from low-income families explore the sport and unravel their true potential. She now attends the University of Guelph-Humber for Kinesiology.
Henry Peirson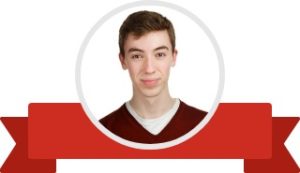 Henry commits much of his time volunteering at the Big Brothers Big Sisters (BBBS) organization, he also volunteers his time at larger activities and events, such as in selling tickets for a big local musical or speaking at fundraisers for BBBS. Henry takes on miscellaneous tasks knowing that they make a huge impact on the organization's success, such as painting the set for a show. His attention to detail really set him apart from competing candidates.
For more recipient profiles visit The Ted Rogers Scholarship Fund's blog and check out our article "Here's What Students Getting Ted Rogers Scholarships Are Doing Right" for more insights on the program.